Today's the day!! I'm so very excited to show you what I've created!!!
I'm thrilled to not only participate in this blog hop by the wonderful
Rita (Toltec Jewels)
, but to get to play with Diana
Ptaszynski'
s beads!!! I just adore Diana's beads, and
this
is one of my most worn bracelets. That girl knows her stuff!
Here's a pic of the beads I received for this challenge. And you can go
here
to pick up some of your own!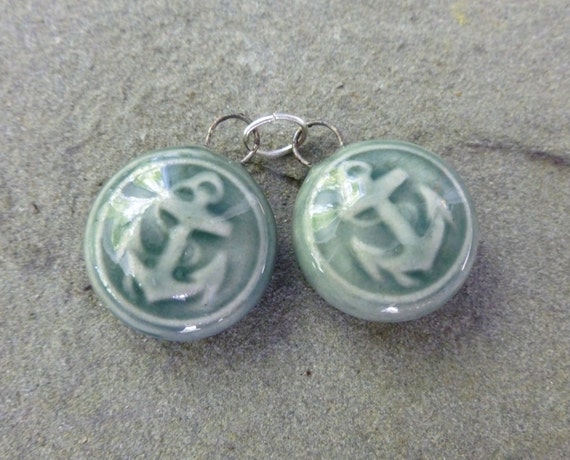 I love the soft color of these babies. I could have gone in a green direction, or blue, or grey.
I knew what style I wanted for them, I just wasn't sure how to accomplish my idea. So off I went to Pinterest. I love heading over there for ideas and inspiration. I just typed anchors and sea in the search box, and got lots of ideas!!!
I chose to go with a 'rope' theme. I kept it very simple, because I wanted the rope idea to lead the way.
Please go check out all the challenge participants.
Featured & Honored Artist: Diana Ptaszynski