Today is the day of celebration of our Risen Lord! Easter is my second favorite holiday.
I love the passion, the fun, the formality, the intensity, the chocolate, the Easter dresses...
This is one of the coolest videos. I guess I should have posted it Friday, but, oh well, at least I posted!
I also love the sweet innocence of children hunting easter eggs, and looking for their easter baskets when they get up. I know some folks think that's two sides of the fence, but I guess that's just the Southern girl in me...love me some tradition!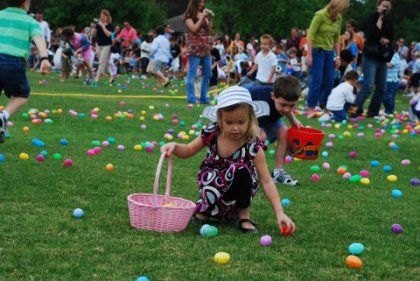 And what would a holiday be without a ton of food??
My hubs is working this holiday, so our dinner will be a quiet one this year.
Wishing everyone a wonderful Easter! Blessings, Shirley